Total Security & Protection for your Digital World
One product to protect all your devices, without slowing them down. Protect your devices from malware without compromising on speed.
RAM Total Security Antivirus is a comprehensive security package that provides an advanced level of protection for your PC. It prevents unauthorized access to your private information using anti-malware technology. This PC security software also helps you keep an eye on your children's internet behavior with its parental control feature. RAM Total Security Suite provides comprehensive protection for your devices.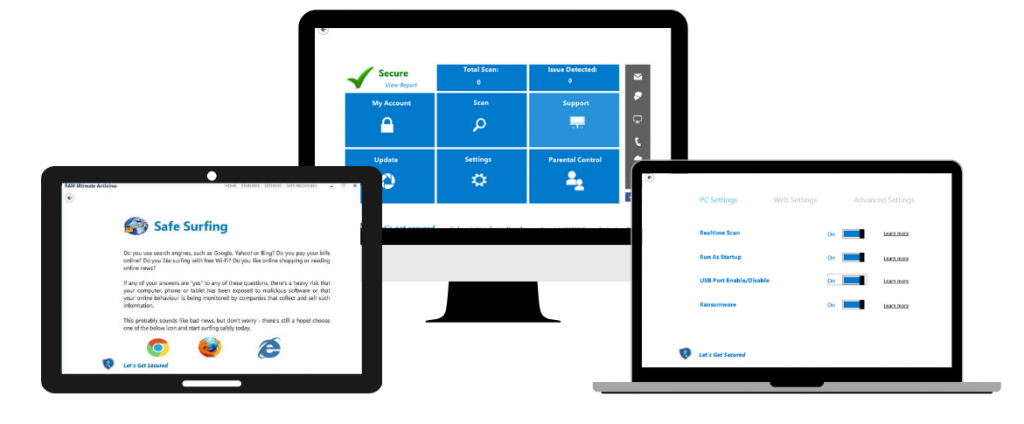 Get full protection against all threats
We understand the need for internet security and privacy of computer users. That is why we have developed the latest software, i.e. Total Security Antivirus by RAM. so It is an advanced security software that goes beyond malware protection and offers extremely advanced protection against spyware, phishing attacks, spam, dangerous applications, suspicious websites and other Internet threats.
It offers real-time protection as well as automatic updates every hour for better protection.
It protects your laptop / computer without slowing it down.
With the help of a powerful firewall, RAM Total Security performs a security check on all incoming and outgoing data on the web.
RAM Total Security is feature-rich antivirus software that provides maximum protection on the web and for your PC.
It is easy to use and install with one click scan option to protect your laptop / computer.
This ensures 24×7 protection for your laptop / computer with regular real-time updates on the latest threats.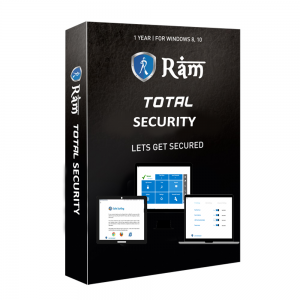 Your Protection is our priority
This software not only provides protection against antivirus or malware, but goes beyond protection against viruses, spyware, rootkits and other malicious threats. and RAM Total Security offers extremely advanced protection against viruses, phishing attacks, spam and other unknown cyber threats and blocks all potentially fatal programs that could affect your PC. It is an advanced antivirus software that provides perfect internet security for safe browsing. because As the online world is booming and online threats too, This software is here to protect you from all threats and block them before they reach you.
RAM Total Security makes internet banking, online shopping and online transactions completely safe and secure. and It is the best antivirus software not only to protect you from online threats, but also a very effective parental control tool.
Facing Problems?
If you are facing problems with your PC, no need to get nervous. We're here for you. Because we repair many computer problems through our technical experts in our repair lab. as If you want to diagnose a problem with your PC, you can contact us. so Any work carried out is done on a "no fix, no fee" basis, so there's no risk to your pocket. We offer a guarantee on all repairs.